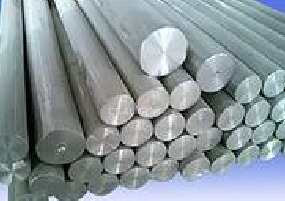 The "copper-aluminum dispute" has always been, in the last two years in the power equipment industry, the debate about whether aluminum can replace copper is even more numerous. As the controversy continues to escalate, the current wire and cable industry has become the second after the transformer industry. It is clearly the industry of aluminum "recognition." Aluminum conductor low-voltage cables are expected to gain market recognition, and relevant industry standards are expected to be introduced during the year.
Restricted storage capacity for domestic copper customers "eats not enough"

"There is no doubt that China has become the world's largest wire and cable manufacturing and consumer country. The use of copper has attracted people's attention." Chen Kun, chairman of the China Wire & Cable Association Standardization Committee, interviewed by reporters Said.
He showed a group of data to reporters: In 2012, the total amount of copper used in China's wire and cable industry was 5.1 million tons, which accounted for 68% of the total domestic copper used in the country. The amount of copper used in the industry was 2.83 times that of 2000.
"The total amount of copper used in the domestic wire and cable industry increased from 1.8 million tons in 2000 to 5.1 million tons in 2012, an average annual increase of 15.3%, far exceeding the GDP growth. More exaggerated is the total amount of copper used in 2012 in China. About 1/3 of the world." Chen Kun emphasized.
The obvious contrast with the huge demand is that there is a serious shortage of domestic copper resources. The statistics of the National Mineral Reserves Database of the Ministry of Land and Resources in 2008 showed that from 1949 to 2007, the country's accumulated copper reserves totaled 89.72 million tons, accounting for about 6% of the world's total. From 1985 to 2000, it was found that the growth of resource reserves was slow, with an increase of about 10 million tons in 15 years. At the same time, the copper grade was low, with an average grade of 0.87.
Therefore, China has long had to import large amounts of copper, including fine copper and copper ore.
"The scarcity of copper resources has directly led to an increase in the amount of recycled copper used. In 2009, the domestic amount of recycled copper was 2 million tons. In 2010, the proportion of domestic copper production in primary copper production was about 30%." said Chen Kun, "but due to the current The pre-processing and refining of waste copper in China lacks perfect "three wastes" treatment and supervision, and the pollution is serious. China's environment has paid a heavy price."
In the face of huge demand, China's severely deficient copper resources have already been "stretched".
International aluminum conductor cable is popular

According to the "Study on the Sustainable Development of China's Bauxite Resources", China is one of the world's top ten bauxite resource countries, with reserves of 2.503 billion tons.
It is reported that the proportion of aluminum conductors for insulated wire and cable in developed countries in Europe and America is much higher than in Asia and Africa. In some countries, medium-voltage cables use aluminum conductors. For example, 75% of the 95~2500 mm2 XLPE-insulated power cables in the 63-500 kV grid system of the French Electric Power Company (EDF) are aluminum conductor cables.
According to statistics, in 2004, the ratio of insulated conductors of aluminum conductors in Northern and Eastern Europe was 22.8% and 15.9%, of which France was 21.9% and Russia was 17.1%, while China was only 3.7%. As a trend, the proportion of aluminum conductors used in insulated cables is continuously increasing worldwide, of which there is no shortage of China. The domestic aluminum wire and cable industry has grown from approximately 600,000 tons in 2000 to approximately 2.3 million tons in 2012, an average annual increase of approximately 23.6%, far exceeding the GDP growth. In 2012, the aluminum used for overhead lines was approximately 1.8 million tons, accounting for 78.2% of the total aluminum used in the domestic cable industry.
Chen Kun believes that the current promotion of aluminum conductor cable has obvious advantages. "For example, China's copper reserves are limited; when copper prices are high and copper-aluminum prices are relatively large, aluminum conductor insulated cables have obvious price advantages; cable users compress investments; especially when aluminum conductor cables are used in life cycle assessments. Obvious advantages. These aspects are conducive to the promotion of aluminum conductors."
Lack of standard aluminum conductor cables at home

In North America, aluminum alloy conductor low-voltage cables have been widely used in civilian and public buildings, such as hotels, hospitals, theaters, convention centers, sports centers, shopping centers, libraries, museums and other personnel-intensive venues, and even include the Atlanta Olympic Games. Stadiums, the National Security Agency, and the National Defense Finance Center. In terms of industrial construction, it is widely used in industrial plants such as petrochemicals, aluminum smelting, steel-making plants and other heavy-duty power plants.
"The domestic aluminum conductor cable is not standardized due to the lack of relevant industry standards. At present, the energy industry standard "rated voltage 0.6/1 kV aluminum alloy conductor XLPE insulated cable" has been submitted for approval and is expected to be released in the second half of the year. Chen Kun said.
The innovation of this standard lies in the combination of IEC international standards and the many years of practical conclusions in North America. It not only fully respects the realistic environment in which IEC international standards are adopted in China, but also absorbs the low-temperature cable of aluminum alloy conductors in North America for more than 40 years. Practice. There is no doubt that the relevant line will be used to promote the promotion of aluminum conductor cables in the domestic market.
However, although "the hope is in front of me," Chen Kun's discourse also reveals a bit of anxiety.
"The domestic cable industry is an industry with serious overcapacity. Since the reform and opening up, the cable industry has witnessed several investment booms, such as all-plastic local telephone cables, optical fiber cables, medium-voltage cross-linked cable CCV production lines, and high-voltage ultra-high voltage cable VCV production lines. It is that they have caused the original excess industry to fall into a deeper abyss of more serious surplus." Will the aluminum conductor cable be the next industry with excess capacity? Chen Kun expressed concern.
"Aluminum alloy conductor low-voltage cable or will be the next investment boom." He predicted. According to rough statistics, more than 100 domestic companies have invested in the project. Once the market is opened, related industries will face a new round of impact, and the cable industry will further fall into a passive expansion, which should cause the domestic cable industry and users It is highly concerned that irrational and disorderly competition damages not only the interests of users, but also makes the industry itself passive.
As a mobile advertising display, Vehicle LED Display has precise advertising positioning and is widely used in public transport, taxis, case trains and family cars. It is widely used in outdoor image advertisement, information publication, activity advertisement, mobile background stage, information media and live broadcast of events, etc. its products are effective and flexible and widely used.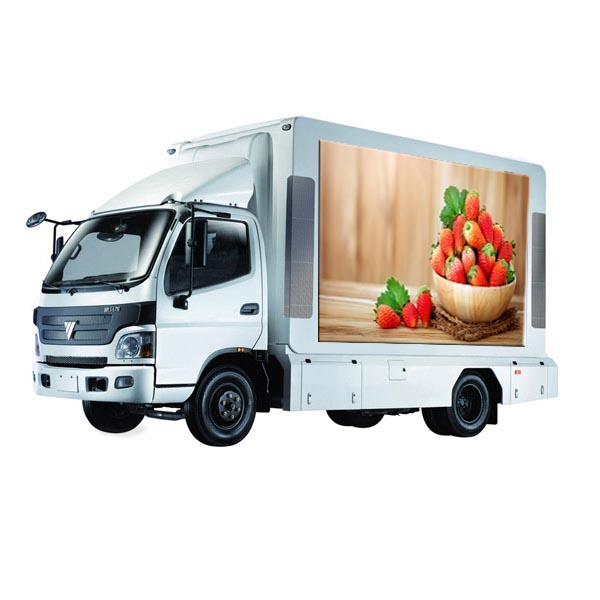 Features of Vehicle Led Display:
1. There is a unified operation background. Through GPS, you can know the specific location of each on-board screen. GPRS wireless replacement product content can play all the specified content partially. The above operations can be realized by computer and mobile phone
2. Mobile advertising has stronger communication and better effect. For vehicle mounted display screen, it has been in a state of motion, and advertising information has been more widely spread, with stronger communication ability and larger coverage area than fixed platform.
3. Vehicle Led Display adopts high brightness LED lamp beads, which can be seen clearly in the sun. The product has UV resistance in the sun, and the protection level reaches IP65, which is suitable for all-weather playback.
4. Ultra thin design of the product, allowing disassembly and assembly, reducing the space occupied in the car
5. Product module design, reliable and stable performance, power supply, system card, separate device, more stable product, more convenient maintenance
6. Led vehicle screen with GPS function can accurately know the screen position and operation status, including vehicle speed, driving direction, alarm status, etc.
7. Vehicle LED Display add brick and tile to the bright urban environment and become a beautiful scenic spot.

Original title of structure:
1. The screen adopts wide voltage, which can be applied to any vehicle in any occasion.
2. Single box design, according to customer requirements, can be iron box, can be aluminum box.
3. The system adopts group network function, which can control all vehicle screens individually. Even if the screen body is not in the same city, it can send specified and information through GPRS.
4. The screen body has an understanding of the lifting device, and the height can be adjusted according to the customer's requirements.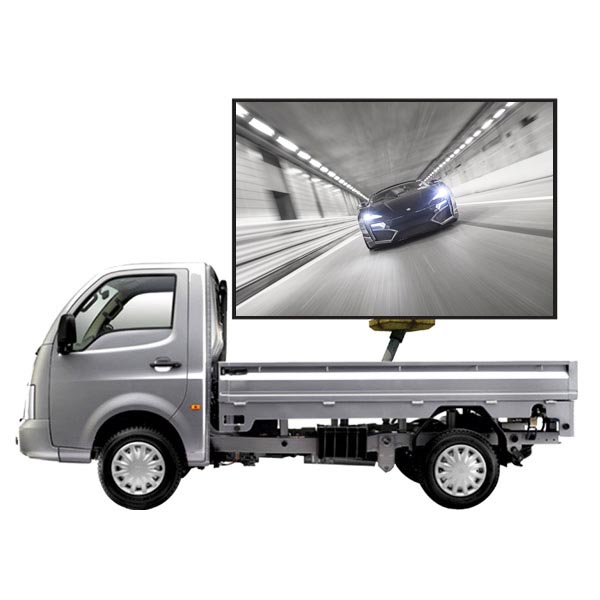 Vehicle LED Display
Led Display Panel,Vehicle Led Display,Led Screen Truck,Car Led Display
Shenzhen Vision Display Technology Co,.LTD , https://www.ledvdi.com