Project Name: Shishi City Shishifang Road Night Lighting Project
Project time: October 2012 to March 2013
Project Location: Shishifang Road, Shishi City, Quanzhou, Fujian
Product supply: Guangzhou Yajiang Photoelectric Equipment Co., Ltd.
Background of the project
Shishifang Road is located in Shishi City, Quanzhou, Fujian Province, from the South Ring Road to the Dabeihuan Road. It is about 4.5 kilometers long and is a "life avenue" for Shishi citizens. Zifang Road is the key landscape remediation street in Shishi City. The city will strive to create a "simple, stylish and casual" streetscape, aiming to provide the public with a relaxing walking space and leisure space.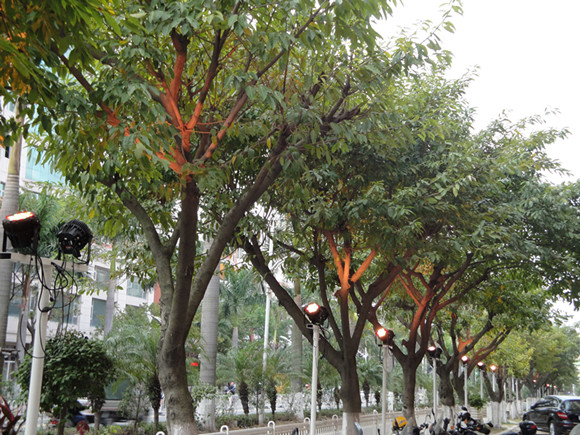 The lighting adopts the LED flood light produced by Guangzhou Yajiang Optoelectronic Equipment Co., Ltd., which makes the stone lion road a new look, and it makes people feel relaxed and happy.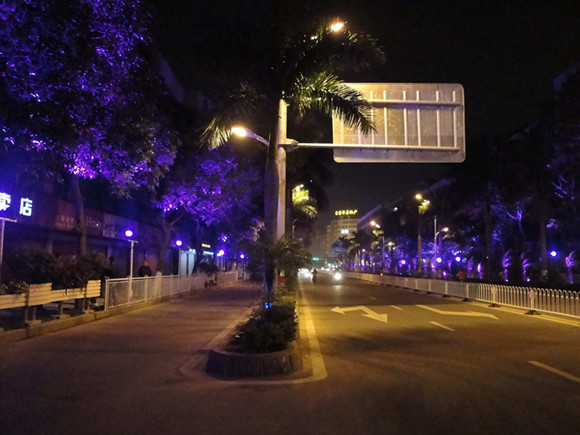 Design analysis
Lighting designers have always designed this lighting to focus on the central theme of "simple, stylish and casual". Through the combination of modern design techniques and lighting technology, the green plants and lights of Zifang Road are harmoniously integrated. In the choice of lamps, the designer chose Yajiang Photoelectric LED floodlights to create a "natural, ecological and leisure" streetscape. As night falls, the lights of Zifang Road are brightened, and instantly become very artistic, and through the changes of light, contrast between light and dark, a picturesque and beautiful scenery is formed.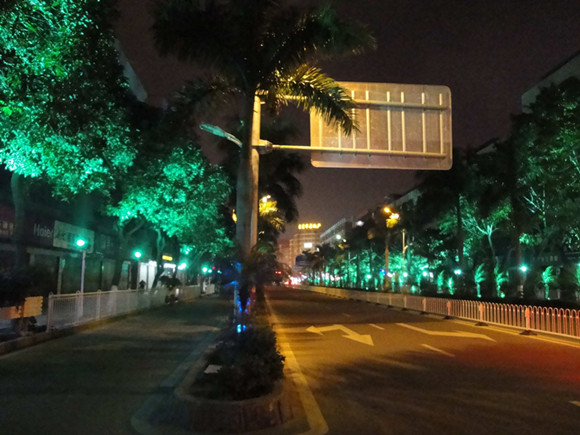 Program implementation
The street lighting project is mainly to brighten the middle of every two sidewalk trees in the speed zone and in addition to the sidewalk trees adjacent to the street lights. Based on past rich implementation experience and the geographical environment of the street, Yajiang Optoelectronics installed two different LED floodlights through the lamp body brackets in the green plants on both sides of the street. In the fast and slow car separation belt, a 55W LED RGB trichromatic floodlight is installed on each side of each needle; two 180W LED RGBW four are installed in the middle of each of the two sidewalk trees except the sidewalk tree adjacent to the street lamp. Base color floodlights. The luminaires are installed through the lamp body bracket and adopt new type of mounting fixtures. The installation is very convenient, and it is closely combined with the street green plants and the surrounding environment, and arranged in order.
product description
The total number of the two Yajiang Optoelectronic LED floodlights used in this lighting has reached several thousand. These products have passed CE, ETL certification, built-in power supply and drive, support DMX512 control protocol, easy to install, safe and stable, suitable for use in all weather conditions, is an ideal choice for large outdoor lighting projects.
The appearance of Yajiang Optoelectronics LED products adopts die-cast aluminum material shell and tempered glass surface cover. It adopts special technology for waterproof treatment in the structure. It has strong weather resistance, water resistance, antistatic property and thermal conductivity, and is fully adapted to outdoor. The high temperature and rainy environment ensures the normal operation of the equipment. With a protection level of up to IP66, it can operate normally in a working environment of -20 °C, which is a high level of protection in the field of lighting.
The perfect combination of floodlights, green plants and street environment not only increases the beauty of the whole street, but also highlights the lighting concept of "simple, stylish and casual", which increases the overall coordination of urban lighting at night and presents A perfect visual effect.
Edit: Cedar
MOSO Class II Programmable LED Driver supports 0-10V, PWM, timer step dimming or DALI control from 75W to 320W. It can reprogram the output by a software or infrared controller. Class II outdoor Driver is IP67 waterproof, with build-in surge protection. It provides a Dim-to-off mode with low standby power. MOSO Class II Programmable power uses extruded-metal housing and fully glue-potted for good dissipation.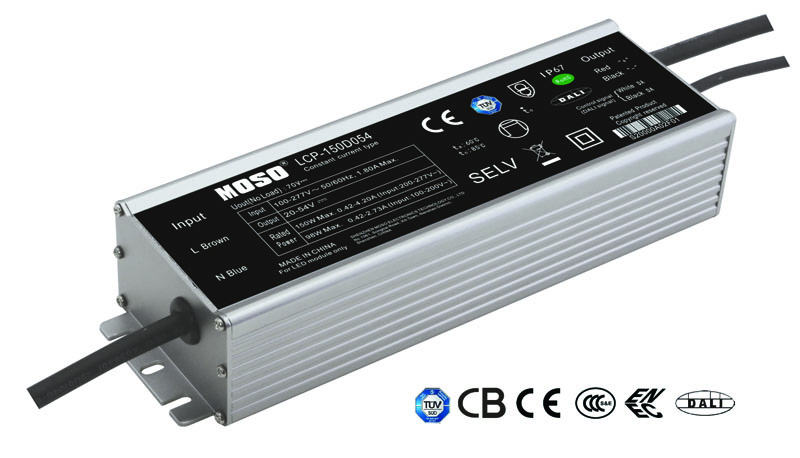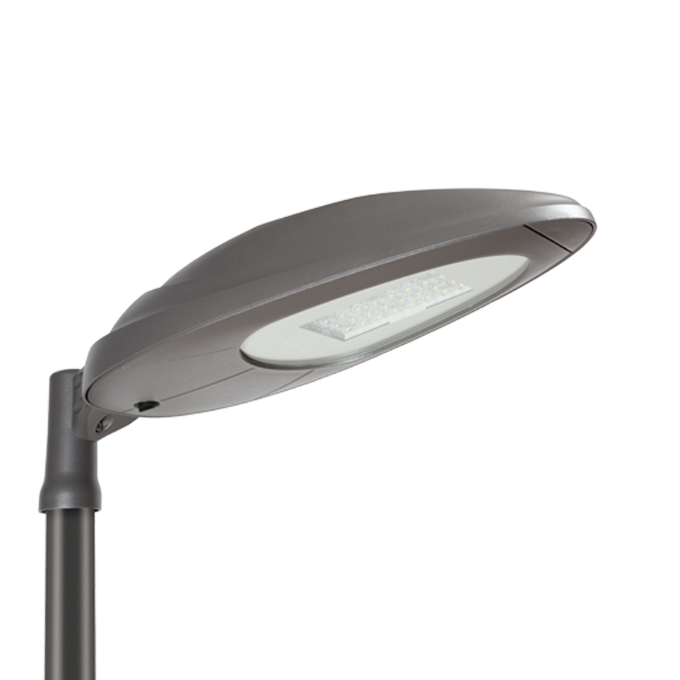 MOSO developed Class II Programmable LED Driver series with special isolation design for global market especially for the Europe. All Class II LED Drivers are certified with CCC, CE, TUV, ENEC and CB standards.
MOSO has set several distributors in Europe, United States, Latin America, Asia and Australia. All MOSO Class II Programmable power suppliers provide 5 years global warranty. In case of any failure, customers can get replacement either from MOSO directly or any one of MOSO distributors.
MOSO always dedicates to providing professional outdoor lighting solutions. Please feel free to contact our sales team if you need any support!
Class II Programmable LED Driver
Class II Programmable LED Driver,Class II Programmable Dimmable Driver,Dim-to-off Class II Programmable Driver,Class II Programmable Outdoor LED Driver
Moso Electronics , https://www.mosoleddriver.com