Wearable devices carry a lot of childhood dreams, bring a cool high-tech equipment, and go out to defend the peace of the earth. However, although the market for wearable devices is enthusiastic, the supply chain causes a number of cases of project failures. At this stage, there are still many problems in the maturity of wearable chip technology and solutions and the matching with downstream product demand. There are still many ways to build a wearable industry chain. Today we review the upstream supply chain and analyze it from the perspective of the supply chain to help you select and quickly design your product.
The wearable main control chip is divided into an application processor (AP) and an MCU. The wristband basically adopts an MCU, and the watch selects an MCU or an AP according to the complexity of the function.
The main difficulty is that there is still no main control chip specially designed for wearable on the market. Some manufacturers claim that the dedicated chip is based on the original platform for optimal design.
The MCU adopts two products, ST and Silicon Labs. Brand products such as Fitbit Flex, Samsung Galaxy Gear2, Pebble; Misfit Shine are based on these two solutions.
There are also many domestic mobile phone chips such as MTK60 and even 72 platforms to make smart watches, which can be used for telephone calls, mainly for the export market.
Tuman, fruit shell, smart device and inWatch X products adopt Junzheng JZ4775 platform. Junzheng will launch two products, M200 and M150, with the concept of large and small nuclear design. Newly launched Gear Live with Android Wear, LG G watch, MOTO360 uses Qualcomm Xiaolong platform.
Ineda Systems, a US startup, is working on wearable chip development. Based on the MIPS architecture, it has acquired Qualcomm and Samsung investment. The products are divided into four levels according to performance, ranging from simple bracelet design to running complex operating systems. Wear the application, the current product has not yet been mass-produced.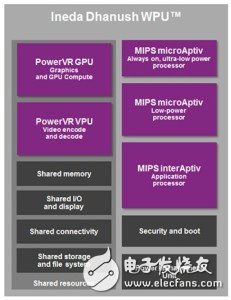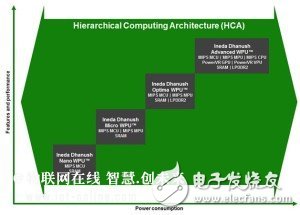 Operating system OS
The products already on the market are basically equipped with real-time operating system RTOS and Android mobile operating system. The problem faced by OS is similar to that of the main chip. There is no special OS suitable for running in a small system such as wearable. The wearable market is a diversified market, Android Wear It can only meet some of the requirements, and it is impossible to achieve the status of Android in the mobile phone market.
Google has a bit of hardware and software requirements for the new wearable Android Wear, currently only supported by Samsung Gear Live, LG G watch, MOTO360. Google's characterization of Android Wear devices is: access to common information, voice interactions, monitoring health information, and multi-screen interaction. For Android wear, you need to pay attention to a few points:
According to the Google strategy, in the early stage, it may be inclined to cooperate with the big manufacturers. Many small and medium-sized manufacturers will not be able to do so. A more detailed authorization policy is yet to be announced;
Unlike the mobile phone Android system strategy, Google will not allow vendors to customize Android Wear, which means that all product interfaces are homogenized, but vendors can differentiate by binding other services;
Google Now and voice interaction are the key services of Android Wear. Unfortunately, Google Now is not available or used in China, which will directly affect the experience of Chinese users.
At present, Android Wear smart watch only supports Android 4.3 and above. The data shows that only 23.9% of activated Android smartphones are running Android 4.3 and above, which is the same as most products that support Bluetooth BLE. Problem, terminal support is too little.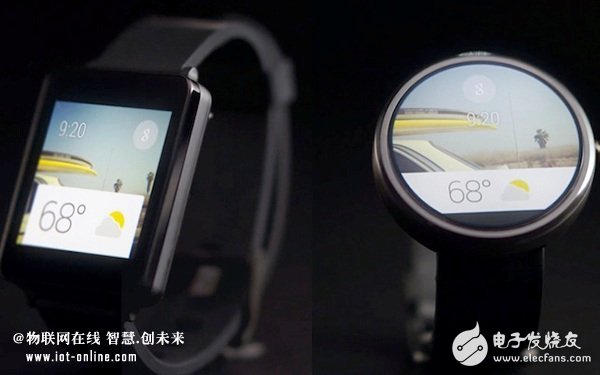 sensor
The sensor products currently available on wearable devices mainly include: motion sensors, environmental sensors, and physiological health sensors.
The main difficulty of the sensor is that only the motion sensor is currently used on the wearable device, and the medical health sensor cannot be applied to the wearable device on a large scale due to reasons such as size, precision and price.
Sports sensor players are similar to the mobile phone market. ST, Bosch Sensortec, InvenSense are still the main players and offer multi-axis motion sensors. There are also supplier vendors in China, but shipping is less.
There are many suppliers of environmental sensors, including temperature and humidity, barometers, UV sensors, etc. Currently, there are not many applications in wearable products, but more products will be available soon.
Physiological sensors include measuring heart rate, blood glucose, blood oxygen, blood pressure, and the like. Its center rate application products are many, the main suppliers include ADI (Lighting type) and Shennian (electrode type), while others require auxiliary devices or clinical verification, and the technical threshold is high, especially the non-invasive monitoring technology is mainly concentrated abroad.
The trend in the design of sensors in wearable sensors and mobile phones is high: high integration, small size and low power consumption. As a wearable device, the sensor plays an important role in external sensing devices. To achieve good experience and monitoring accuracy, the difficulty lies mainly in the algorithm. The acquisition of the algorithm is generally developed by the company itself or by a third-party company, such as SPI, Hillcrest Labs, Movea, Cywee, etc.
Among them, Cywee has disclosed cooperation with MTK wearable platform Aster. Movea has recently been acquired by the well-known MEMS sensor manufacturer InvenSense, and wearable is also its target market.

Ebike Battery,Electric Scooter Battery,48V Electric Bike Battery,Batteries For Electric Bike
Zhejiang Baishili Battery Technology Service Co,.Ltd. , https://www.bslbatteryservice.com